Remembering Milford Graves
Submitted by JHDB; interview by Verna Gillis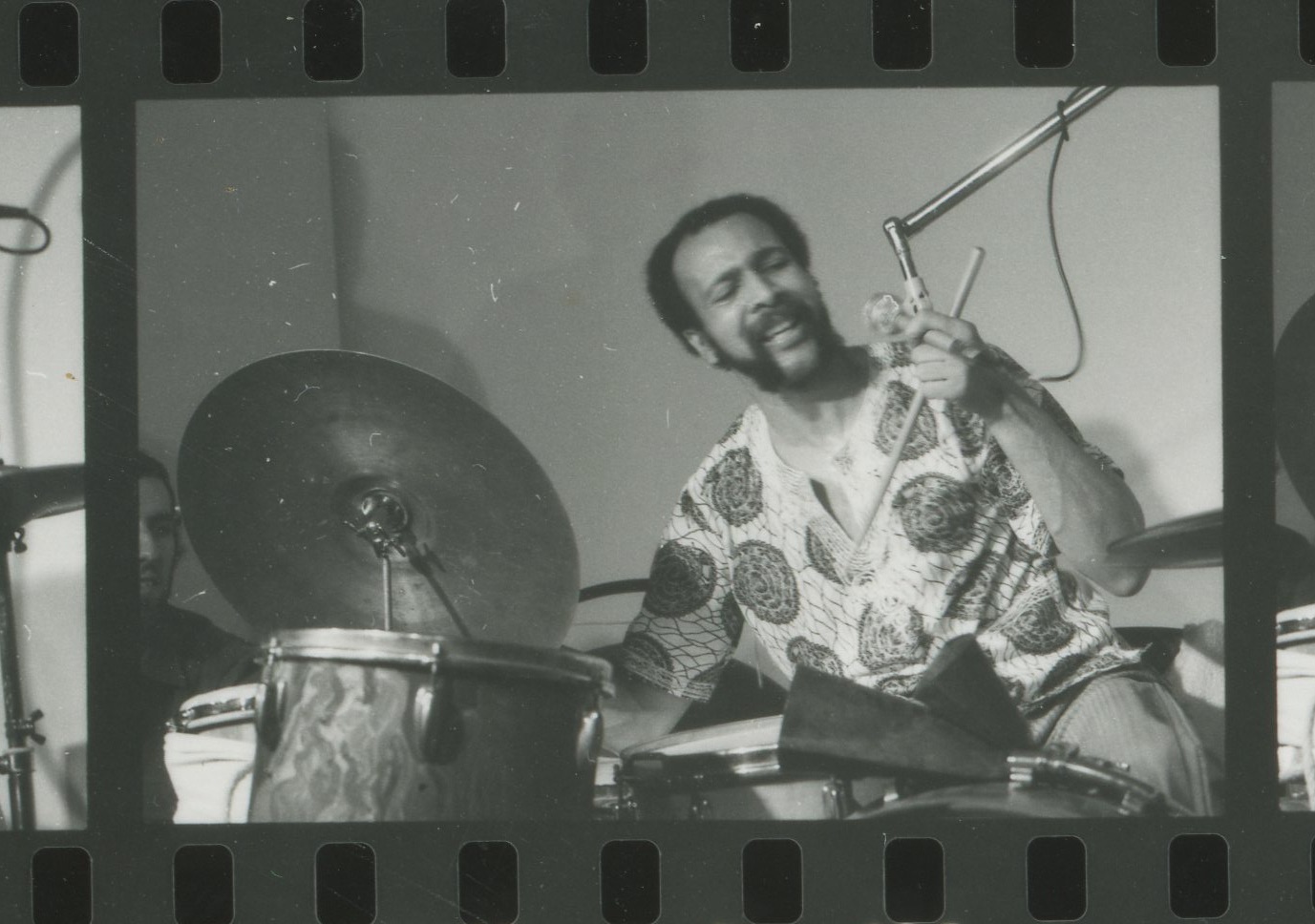 JHDB mourns the loss of percussionist and educator Milford Graves (August 20, 1941–February 12, 2021). Graves was the most modern innovator on the drums and a bridge from the avant garde to the infinite source material of Jazz and Black Music. Graves's impact has been felt for generations, but his immortality is proven now—via the wisdom of his teaching and the lasting power of his performances, as sampled here.
Nearly any conversation with Milford Graves draws on his experience in music, healing arts, world cultures, science and nature. In this interview from 1979, he reviews the findings of the first decade of what became his life's work on understanding the scientific impact of heart sounds. Graves at that time was hitting a stride that united his activities in group and solo performance, science and medicine, the Institute for Percussive Studies with Andrew Cyrille, and the early stages of a long career teaching at Bennington College. The interview also was an occasion for Graves to reflect on early work with his contemporary Chick Corea, who in 2021 has left the planet a few days prior to Milford Graves's passing.
Milford Graves galvanized hundreds of individual listeners, students, and fellow musicians. Some were inspired to teach, to study music and the drums, to produce, to research; some into meditative or martial arts practice, and some toward a balanced way of life. Interviewer Verna Gillis was one of them: "He changed my life." Graves was essential to Gillis's venue Soundscape, the full story of which will unfold at the JHDB across the coming months.
Graves in action: sounds
Milford Graves percussion ensemble performing in Worcester, May 25, 1981
Milford Graves interview May 1979 with Verna Gillis